Photography is being used as a device to change the way that people learn in fields of community development, education and public health. Photovoice is a method of learning where people take photos of scenes in their local neighbourhood that can then be used for research purposes and to learn more about any given community. There is much scope for photovoice to learn about community and put together programmes that can help poorer communities to develop. Needs of a poor community are depicted in the photos giving a narrative of what daily life is like and how it needs to be changed.
What is Photovoice
The aim of photovoice is to provide a series of photos to create pictures of life in any given area. In this way a narrative through pictures describes what a place is like and how the people of any community live. Photovoice is used to create narratives such as:
Promoting knowledge of important issues of a community
Recording a community's strengths and weaknesses
Promoting health promotions to benefit some communities
Use of art in creating collages of daily life in some communities
Taking photos is just one element of photovoice because these photos can be used in ways such as presentations or exhibitions to record the research that has been undertaken. Photovoice also gives the opportunity to be able to discuss the results of research and what steps need to be taken to improve the lives of those who have been photographed.
What has Photovoice been used for?
Photovoice has been used for many different applications. Some of the successes of photovoice techniques have included:
Photovoice used to show addiction at its worse encouraging addicts to talk about their addiction
Photovoice has been used to educate students about life in other cultures
Photovoice has been used to show the lives of homeless
Photovoice has been used to prevent re-offending by narrating the stories of ex-prisoners who have made a success of their lives
Photovoice has been used in many applications where it has been necessary to document the lives of people and a community. This method has proven to be a successful method of encouraging people to get their lives back on track after harrowing experiences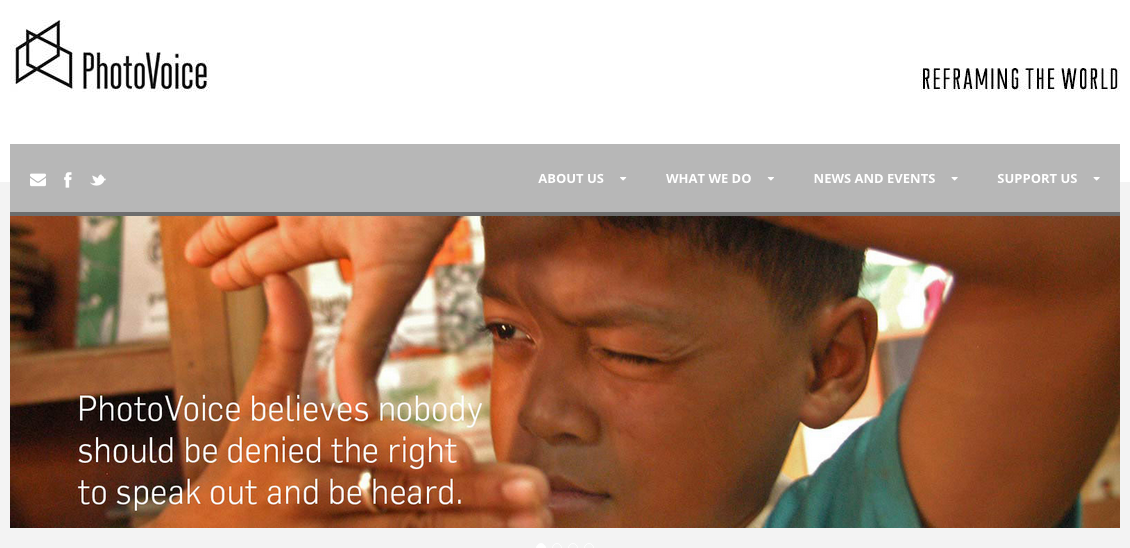 What can photography do for the future?
Creating narrative through photovoice provides a strong sense of imagery that remains. Using this kind of imagery it can be used in rehabilitation of many different sorts showing patients how to change their lives around. It can also be used in news to show the full picture of many different situations and teach people about different cultures around the world.
Many people underestimate the use of photography. Pictures are able to speak far more than words and can be seen as a media that depicts the reality of life. It can be used to show the horrors of war and to help war veterans in counselling after suffering from the effects of war. It can also be used to document ways of living and ways to improve lives in many different forms. The video may be used to capture motion but only the photograph can capture images that remain with us for a lifetime.
Featured image ©copyright Tunart
(Visited 246 times, 1 visits today)